J. Gresham Machen on Expository Preaching and Christian Growth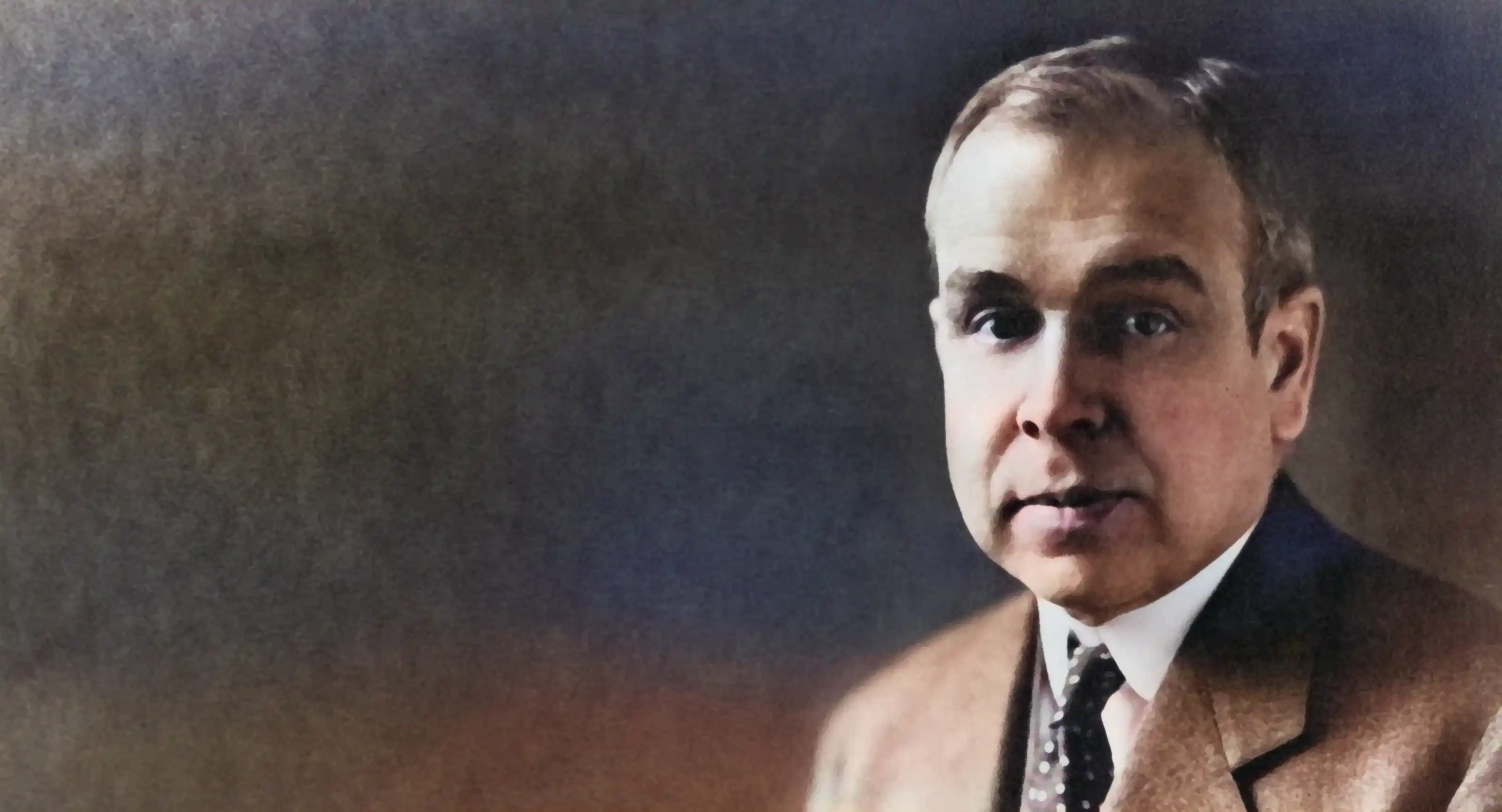 In 1932, Westminster Seminary founder and Gospel stalwart J. Gresham Machen (1881–1937) delivered a message to the Bible League of Great Britain in London entitled "Christian Scholarship and the Building Up of the Church." As you might suspect, the message dealt with the topic of the place of scholarship and education when it comes to building up God's people in the faith.
In that message, Machen defends and commends what he refers to as "doctrinal preaching," by which he essentially means systematically teaching through the Scriptures and bringing God's meaning out of the text. In other words, it is, as we would say it today, expository preaching.
Systematically teaching the Bible—working through verses, passages, and books at a time, laboring to bring out God's meaning in every given text of Scripture—is the only kind of teaching that exposes God's people to the actual truth of God as he has revealed it in his Word. And it is only this kind of preaching, Machen argues, that truly builds up Christians into greater degrees of Christ-likeness (cf. Eph. 4.11 ff.).
The alternative to expository preaching is what Machen calls exhortation: "Do this! Don't touch that! Do your devotions! Get serious about Christian living! Do, do, do, don't, don't, don't!" And that kind of preaching, however motivating it might be, doesn't build anyone up.
The alternative to expository preaching is what Machen calls exhortation: "Do this! Don't touch that! Do your devotions! Get serious about Christian living! Do, do, do, don't, don't, don't!" And that kind of preaching doesn't build anyone up.
To be clear, there is certainly a place for exhortation in Christian teaching, and the Bible itself is full of examples. But the kind of teaching of which Machen was so critical is characterized by exhortation, and is characteristically detached from the doctrinal, theological foundations that always underly the Bible's exhortations. So, instead of being primarily concerned with systematically understanding, explaining, and applying God's Word, these "exhorters" are primarily concerned with what the Lord's people are doing or not doing, and they are systematically calling them to standards, activity, behavior, and relevant how-to's.
That kind of teaching may be loud. There may be conviction behind it. It may be exciting. It may feel motivating or inspiring. It may contain biblical themes or content. It may even be true and not heretical so far as it goes.
But it never really deals with God's Word the way God intends for it to be dealt with. And as a result, God's people never grow.
They are like those who are constantly being called to run a marathon, but they are never given proper instruction, training, or equipment. They remain immature, undiscerning, and unable to distinguish sound teaching from unsound teaching for themselves; consequently, they are susceptible to error and bad ideas. They are distrustful of anything that does not have their pastor's stamp of approval because they are literally dependent on the word of their leader for 'all things pertaining to life and godliness.' And in a tragic irony, in spite of all the exhortation they receive—week after week, year after year, decade after decade—they simply never grow in their ability to live the kinds of lives they are constantly being exhorted to live.
Here, then, is a powerful—and powerfully-relevant—insight on the place of "doctrinal preaching" in the life of the Christian from one of the greatest Christian minds of the past 150 years:
"[Paul's] epistles are full of the edification or building up of those who have already been won [to Christ]; and the whole New Testament clearly discourages the exclusive nourishment of Christians with milk instead of with solid food. In the modern Church, this important work of edification has been sadly neglected…even by some of those who believe that the Bible is the Word of God. Too often doctrinal preaching has been pushed from the primary place, in which it rightly belongs, to a secondary place: exhortation has taken the place of systematic instruction; and the people have not been built up. Is it any wonder that a Church thus nurtured is carried away with every wind of doctrine and is helpless in the presence of unbelief?… One thing that impresses me about preaching today is the neglect of true edification even by evangelical preachers. What the preacher says is often good, and by it genuine Christian emotion is aroused. But a man could sit under the preaching for a year or ten years and at the end of the time he would be just about where he was at the beginning" (from Selected Shorter Writings of J. Gresham Machen, ed. D. G. Hart, Phillipsburg: P&R Publishing, 2004, 153-4).
"…exhortation has taken the place of systematic instruction; and the people have not been built up… But a man could sit under the preaching for a year or ten years and at the end of the time he would be just about where he was at the beginning."
About the Author
Tony de la Riva is an elder and pastor at Firm Foundation Bible Church where he has served since March of 2020, and is currently earning an MDiv from The Master's Seminary. He is originally from Fresno County in Central CA, and he and his wife Beki have been married since 2007 and have four children, Chloe, Daisy, Manasseh, and Israel. More from Tony ⟶